Open New Doors with Your Customized CE Training
Many companies want to present quality trainings and CEs to increase exposure and referrals. However, the endless hours required to research a topic, create an engaging presentation, and get it accredited through multiple licensure boards makes this a nearly impossible endeavor.
Let us provide you with a turnkey CE training that you can take around and present to your referral sources. From research to execution, our expert team members will handle everything on your behalf. We'll even provide ongoing assistance, oversight and administrative support of your training – including customized flyers to promote each of your CE events.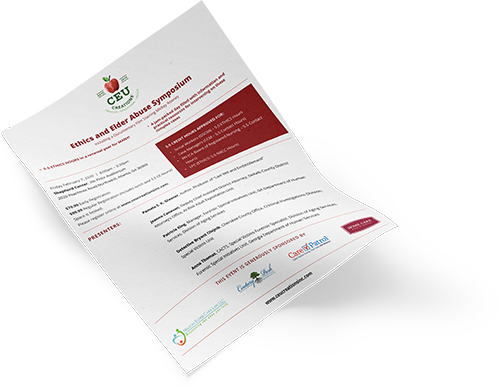 Don't continue to struggle with marketing methods that leave you frustrated and without ROI. Start opening new doors today with our customized CE development services.
Experience Custom-Designed Training to Present to Referral Sources
Take advantage of an innovative marketing strategy to maximize ROI with your referral sources.
Stay top of mind with helping professionals and brand yourself as an expert.
We do all of the heavy lifting on your behalf.
Let CEU Creations design and develop your personal CE training. Our team will research and develop an engaging topic, create your presentation, handle all licensure board paperwork, and more.
Our team of professionals will do a thorough review of your existing program. We'll offer feedback based on your target audience, suggest any necessary changes for licensure accreditation, and provide administrative support as needed.
Process for CEU Development Services

Contact CEU Creations and sign an agreement.

We'll host a brainstorming call with your company (including any possible presenters) on their expertise, background, and appropriate topics.

We'll develop the outlines, presentations and paperwork, as well as complete the necessary licensure board applications for social work, nursing and case manager boards.
Once approved by the licensure boards, we'll teach you the necessary steps to run your event as we handle the administrative pieces for a one-year period.
I had tried for over a year to get into the hospitals for Lunch and Learns and was routinely turned down. However, since utilizing CEU Creations' "Design-A- CEU" service – we have been in 6 different hospitals in just a few months. Not only have we been in front of our target audience of case managers/discharge planners/social workers – but we've been able to provide them with an incredible service and valuable information in CEU Creations' educational CEU. The topics that CEU Creations developed were on the cutting edge. Working with Anne and her team on the CEUs is such a positive experience (in fact, we have many more conferences planned with CEU Creations) – they exude professionalism, expertise and constantly strive for excellence. We highly recommend CEU Creations' services."
I have had the pleasure of working with Anne for many years now in various capacities throughout my career. More recently I have had the opportunity to work with Anne on several of her CEU events in the Atlanta area. As many of us have experienced, it has become increasingly difficult to get in front of quality referral sources. The CEU Events have been an excellent platform to get my company in front of Case Managers, Social Workers, Counselors and many other professionals in the field of aging. I highly recommend Anne and CEU Creations to help you move your marketing efforts in the right direction."