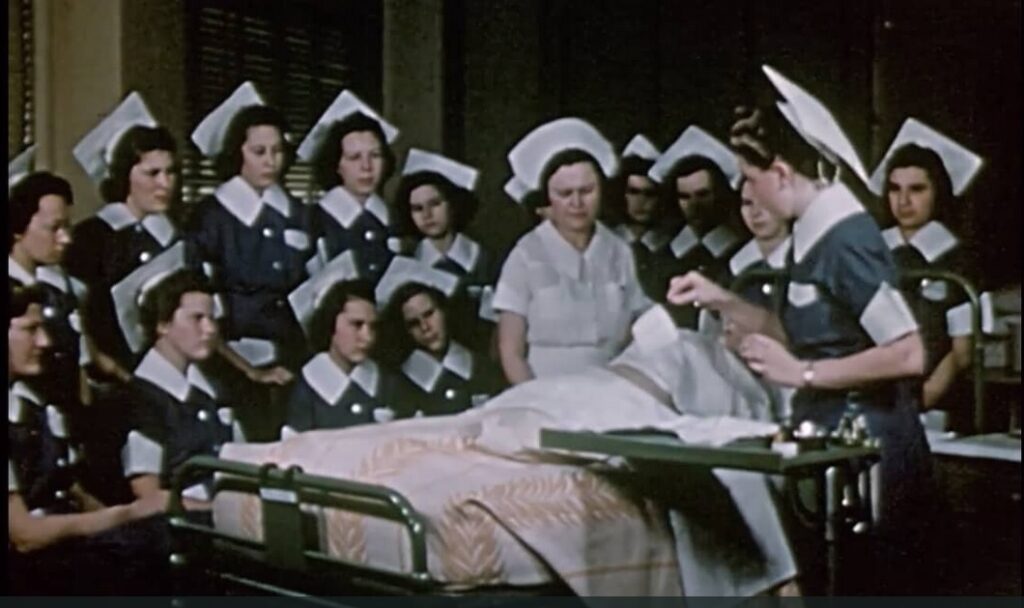 NOTE: This video contains images that may be upsetting to some viewers
Overview:
Confronted with a U.S. population that is growing, aging and facing deteriorating health, the eye-opening documentary, The American Nurse, showcases 5 fearless nurses as they serve on the frontlines of healthcare — navigating their patients through birth, death, prison, war and harsh poverty. From award-winning filmmaker Carolyn Jones, the film will leave you informed and inspired by the amazing nurses that serve our communities every day. Supplemented by an overview of the profession — with demographics, historical considerations, and challenges and opportunities, this online course will provide participants with a better understanding of the nursing profession, its vital role in our healthcare system, and the critical linkage nurses play in building and sustaining healthy communities.
Continuing Education Credits Offered: 2 CE Credits
Social workers: 2 CE credits (ASWB ACE)
Case Managers: 2 clock hours (CCMC)
Nurses: 2 contact hours (CA Board of Registered Nursing)
Counselors: 2 hours (NBCC ACEP)
Please make sure to check with your own state board to ensure the transferability of CE credit.